Massage Therapy at Structure Integrative Healthcare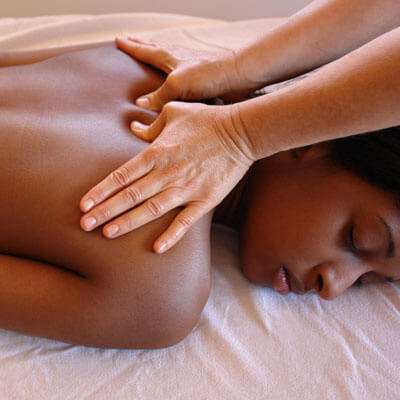 At Structure Integrative Healthcare, we want you to feel as well as possible, as soon as possible. That's why we provide more comprehensive care than other clinics. By combining chiropractic care for your spine and joints with massage therapy that targets soft tissues, we respond to pain from every angle and speed up your healing time.
Massage therapy isn't just a relaxing break in the middle of a stressful day. It also works to boost circulation, improve flexibility, and release pent-up tension and tightness in your muscles and soft tissues.
Therapeutic massage clears trigger points, muscle knots, and muscle spasms. This gentle therapy restores soft tissues to proper functioning as your entire body returns to wellness.
Helping You Release Stored Tension
If you've experienced pain, stiffness, or tenderness to the touch, you may need to unwind through a customized massage. Dr. Cortney ensures you enjoy every appointment, as your muscles feel soothed and relaxed.
At the same time, we keep a clinical perspective, personalizing our approach to your specific condition and needs. Everything we do is focused on promoting maximum healing. Our goal is for you to achieve improved flexibility with decreased stress, inflammation, tension, and swelling. As a result, you'll maintain ideal health longer, with fewer problems down the road.
Conditions We See
Everyone can benefit from this service. We help with all kinds of acute and chronic conditions, including:
Chronic pain
Fibromyalgia
Injured muscles
Limited mobility
Osteoarthritis
Posture problems
Sciatica
Our Unique Approach to Care
During your initial consultation, Dr. Cortney will carefully review your case and talk through your health history. Before moving on to providing care, we want to make sure we understand your situation as completely as possible. Our goal is to help you achieve your health goals—that's it!
No two bodies are alike. After completing a detailed examination, we'll design an individualized plan of care specific to you. In addition to massage therapy, we may recommend chiropractic adjustments, Kinesio Taping®, acupuncture, shockwave therapy, Active Release Therapy®, or instrument-assisted soft tissue mobilization.
A well-rounded approach is the best response to helping your body heal from the inside out. Our holistic health care offers optimum recovery and wellness, so you can experience all life has to offer, as your body enjoys peak health and functioning.
Techniques We Use
Dr. Cortney draws from various massage styles, with the right technique for everyone. It's likely that we'll use more than one approach during a standard session. Mixing and matching various techniques often helps promote healing in each part of your body.
Our experience and expertise give us an edge. We know how to work with your needs and preferences, as we help you find your way into thriving.
Deep Tissue Massage
This more intense approach to muscle manipulation helps release chronic tension and extra-tight spots. Similar to Swedish massage, this technique applies a little more pressure to reduce stress hormone levels and heart rate. As your body releases oxytocin and serotonin, you'll enjoy improved mood and relaxation.
This technique can cause some mild discomfort. Still, it's worth it to break down muscle adhesions that can form after accidents or chronic illness. Carefully applied pressure and friction across the grain of the muscle relieves stiff, achy muscles, ligaments, and tendons. As a result, you'll get out of pain and feel more relaxed day-to-day.
Sports Massage
We can help you recover from injury, boost your performance, and increase your range of motion. Dr. Cortney will focus on your trouble spot while working to relieve pain, rehabilitate injuries, improve circulation, and boost your performance.
Our care is appropriate for athletes of all ages, sports, and ability levels. We can help you recover from pain or simply stay in top condition, so you can play at your best every week.
Prenatal Massage
If you're expecting, we'll support you with extra pillows while providing a safe and gentle massage. Each session will focus on increasing your comfort and removing stress from your back and pelvis. We can even help with leg cramps and headaches!
We'll never apply deep pressure to pregnant women. Dr. Cortney uses a light, careful touch and doesn't work on the abdomen, keeping every visit safe. Our gentle kneading isn't just good for your physical health, either. It can also help relieve anxiety and psychological stress, so you can enjoy every day of pregnancy.
Prepare to Relax Today
We're here to enhance your comfort while helping your whole body heal. Book now.
SCHEDULE ONLINE »

Massage Therapy Naperville IL | (630) 447-0123